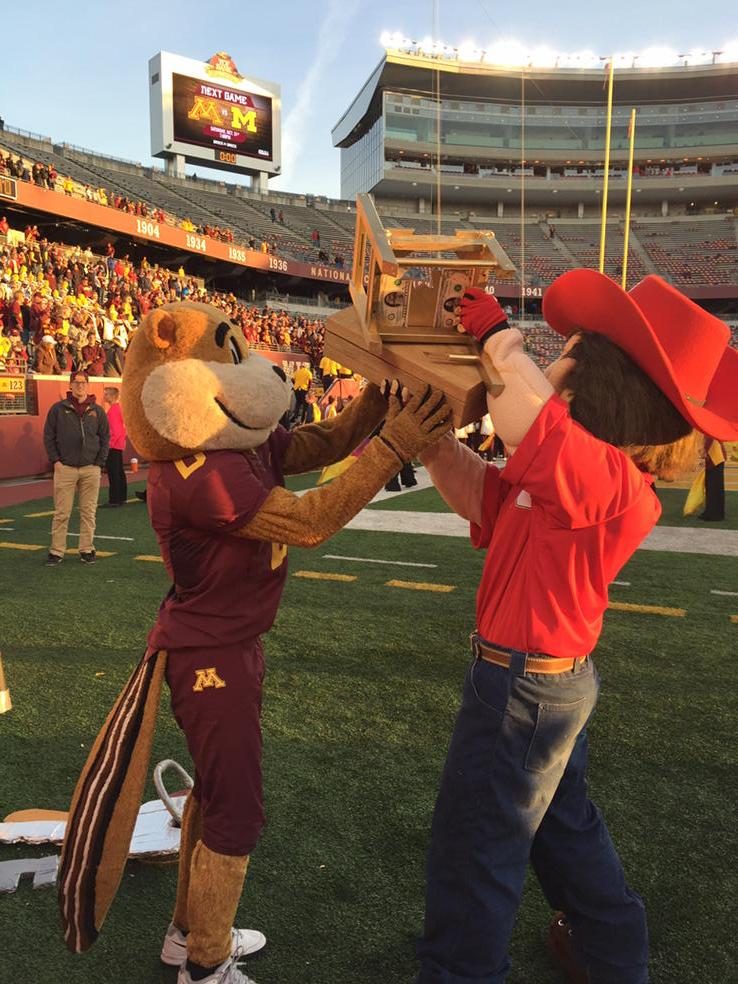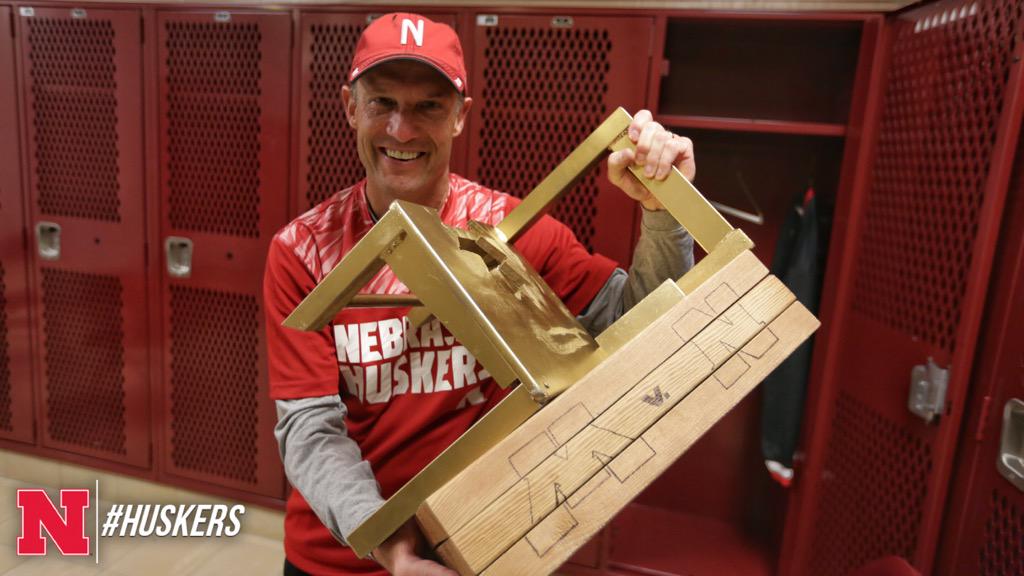 Hey, I'll take a participation trophy at this point in Nebraska's football tradition. Better than nothing. The $5 Broken chair was a creation from a top 10 twitter account (@FauxPellini) and the Minnesota Gopher mascot going back and forth on twitter.
http://www.cornnation.com/2014/11/20/7257957/introducing-the-minnesota-vs-nebraska-bits-of-broken-chair-trophy
It's a miracle the Huskers didn't lose that game looking at how the season has gone so far. They certainly tried to give it away at the end but the string of bad luck finally ended. This team doesn't quit like Pelini teams were known to and we are a legit 35 seconds from being 6-0 right now if a few things bounced the other way.
Rovell and the Nerds from Northwestern head into Lincoln at 11am on Saturday. The Huskers are 7.5 point favorites which does seem like a lot to the 20th ranked team in the country. But Nebraska crushed them last year and had one of the great Nebraska plays of all time in 2013 to defeat them with the Hail Mary
Also a win in 2012, Northwestern just got crushed by a completely overrated Iowa team. Nebraska makes four straight vs the Wildcats and back to .500 on Saturday
Northwestern 16
Nebraska 33