Who is the hottest female News Personality in Omaha?
Sexist? Yeah I guess so. But I see it as paying tribute. Omaha has some super fine women representing us across the four major news stations(KMTV, KPTM*, KETV, WOWT). Shallow though? No, that would be ranking all 50 of the women from one to fifty. These are just my personal tastes while also fishing for dates (I'm up front AND honest, that's how I deliver my stories!). If it offends anyone, then good I'm happy I could convey some emotion out of you. I'd probably do it again, this is all for fun so lighten up. Boom, disarming the reader before we even get started, that's how you do it. (*- I realize calling KPTM a major news station was a stretch but work with me here)
I developed a very complex but private algorithm to figure this out, it takes in many factors of hotness and how good a woman looks in a bikini to determine the winner. Unfortunately only one personalities bikini pictures were available at the time of publishing. If any of you women feel slighted and would like me to redo the list slide into the DM's with those bikini shots. I lack integrity, you can easily have the number one spot. (@HypeGotti)
First off with four honorable mentions all fine pieces here, Jordan Shefte, that hair! (WOWT- @jshefte), Brandi Peterson the Cersei Lannister of Omaha News (KETV- @brandipetersen). Melissa Fry, a Hoffman/Maddox hybrid (@melissafry7)
along with
Meg Irene from KMTV (@Meg_OnThe_News) whom would have placed but she moved to the only place possibly crazier about football than Lincoln that dump Columbus, Ohio. I saw her in person and tried to holler at her a few months ago and she pretended not to see me. Could say she is the one that got away I suppose.
Come to think of it, she might have moved because of my creepy ass.
On to the Top Five-
5. Emily Szink, KMTV (@EmilySzink)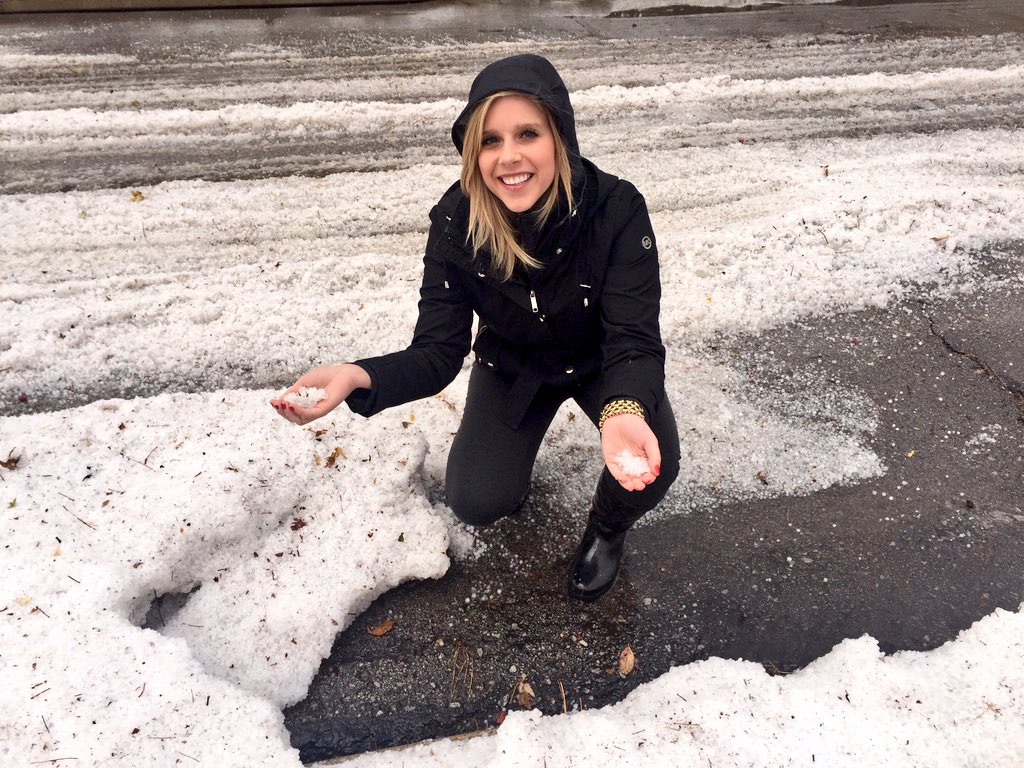 Emily has the most "girl next door" quality of all the women I checked out.  Hot in a way that she looks completely attainable so you aren't afraid to approach her then she begins to talk and realize she's ten times smarter than you so you're intimidated, outwitted and throw in the towel.
4. Maria Thompson, KPTM (@MariaKThompson)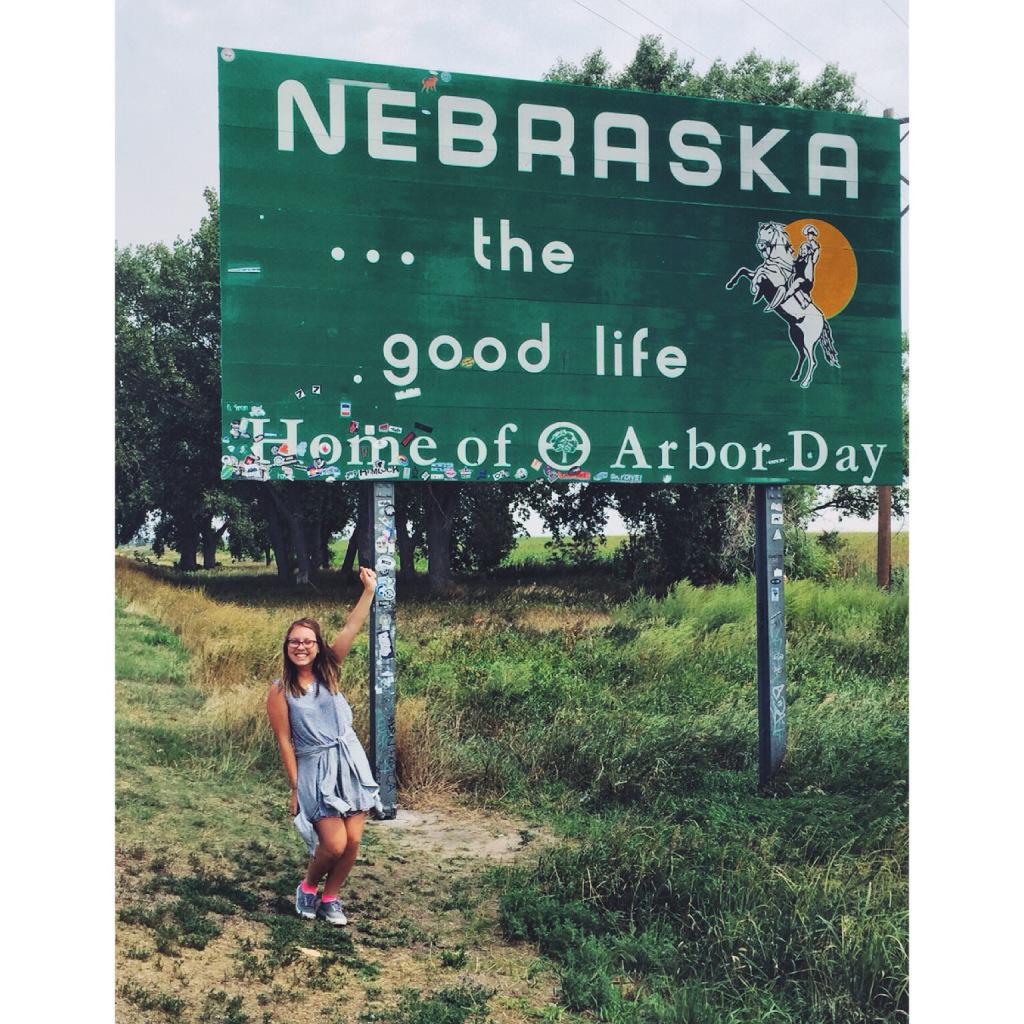 A lot to say here. I feel if she wasn't buried on KPTM she would be a household name in Omaha. She already follows me on twitter so that gave her bonus points going in, obviously she has a great sense of humor.
Plus if I did all blondes and no brunettes I may have offended people, next thing you know I'm being protested by a bunch of college kids and have to resign from blogging. Slippery slope in 2015.
I know chicks like Maria all too well though. She's a girl who is telling you she can out drink you. You laugh her off and get started, three hours later shes drank you under the table and still going while you're wondering what happened.  Screwed up genetics.  Bonus points if she lets you use her Emmy to take a picture and trick girls on Tinder into thinking its yours. Five tool player in hotness here folks.
3. Malorie Maddox, WOWT (@MalorieMaddox6)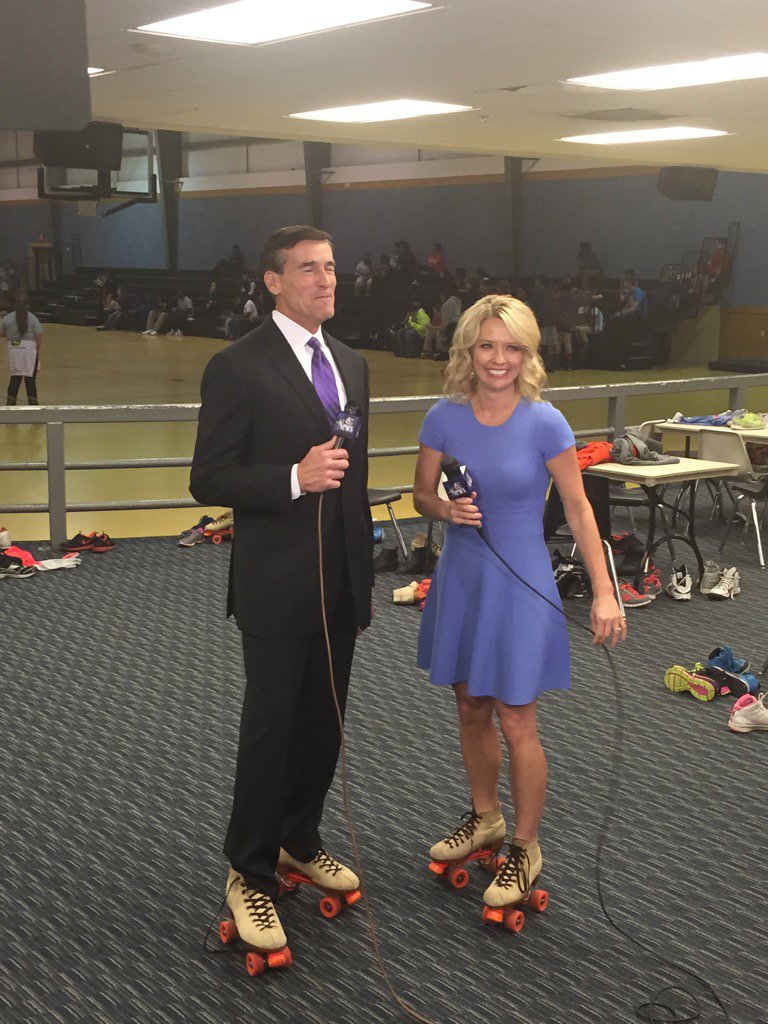 I totally charmed the shit out of Malorie the other day. Nicely must have been so uncomfortable there, I cuckolded his ass in front of everyone.
Malorie may be the exact opposite of Maria Thompson. She tells you she can drink and 35 minutes later she's 2 and a half drinks later you're hitting your phone with the quickness to get an Uber before that next half is gone. Lights out city. But that's a redeemable quality at times. She probably doesn't drink for another four months after that & you got a cheap date out of it all.
Without question Malorie is day in, day out the best dressed news personality in Omaha.  Even when she's mis-matching on purpose like the photo above she makes it work.  Fashion guru status in 2015 for me. A five foot two firecracker, Malorie has "it"
BONUS – WALLPAPER, MADDOX 2040!

2. Alex Hoffman – KETV (@hoffman_alex)

She's a fucking beauty pageant queen! Smokeshow city population Alex Hoffman. She looks to be about 6 foot 4 as well, just intimidating on all fronts. Back when I had to be up before 10 am everyday (that SUCKED!) the only bright side was guessing what pastel color Alex would be wearing every morning.  She went through a major pastel phase back in the fall of 2013 I lived for seeing what color she wore each morning. Sad, sad… sad times.
I remember a couple of years ago Alex was teasing a story about Pole Dancing class and I couldn't contain myself with my excitement. They get to the story and she it's a bunch of Council Bluffs garbage doing Pole Dancing with no Alex participation. I was a broken man, like a child finding out there is no Santa. Alex! Get on the pole!
If Alex is working the news in Iowa she's running away with the number one spot, unfortunately for her she works in the same city as…
1. Deanne Brink – KMTV (@DeanneBrink)

Deanne Brink isn't just local news chick hot, she's not just national news hot, she's straight up FOX NEWS HOT, the highest honor one can bestow upon a female other than VS Model.
From her KMTV Profile – "Deanne would love to meet you – so if you see her out and about, please stop and say hi!"
She RT's lots of Fox News and Cute Puppy pics, so appropriate.
Uh, yeah I'd love to meet her too. Holler @ me Deanne!
While we're at it, Chase Moffitt is clearly the hottest dude on the news in the city today while Jake "The Waz" Wasikowski and Thor Tripp are battling it out for second. Jake has the looks but Thor Tripp is one of most absurd names in history, the dude has to be packing heat!
While researching this I found out WOWT employs the Devil. He goes under the pseudonym Myrddin McHugh, you can't trick me though Satan. I see you bro.